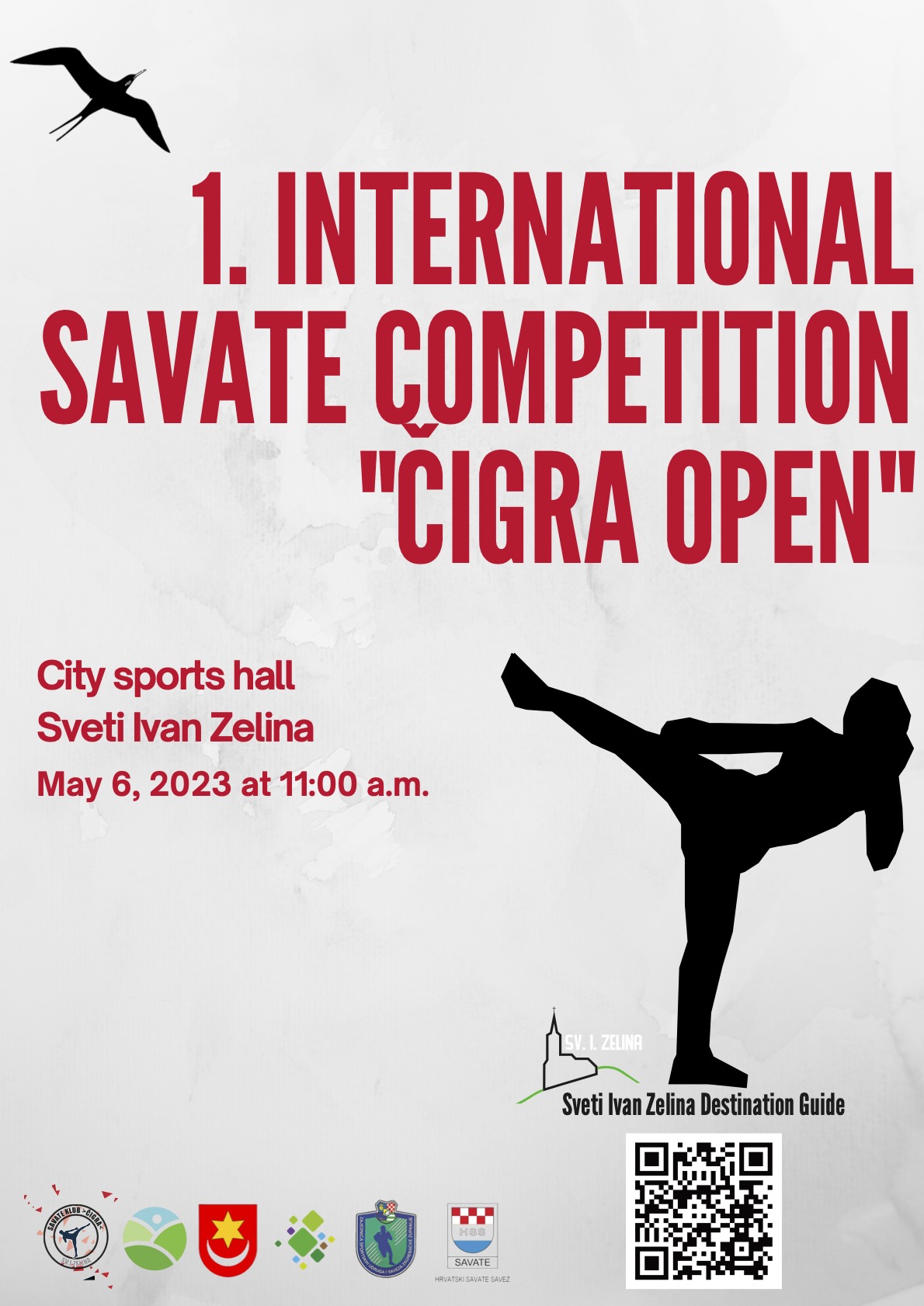 1st international savate competition "Čigra open" which will be held on May 6, 2023. in Sveti Ivan Zelina, in the City Sports Hall, address: Alojzija Stepinca Square 1, Sveti Ivan Zelina (35 km from Zagreb airport).
The competition will be in the discipline ASSAUT-for all ages (M/F) and the discipline COMBAT-for juniors and seniors (M/F), according to the rules of the Federation Internationale de Savate.
The start of the competition is on May 6,2023 at 11.00 a.m
The weigh-in of the fighters is on May 5,2023 from 8.00 p.m to 9.00 p.m or on May 6,2023 from 8.00 a.m to 10.00 a.m.
The registration fee for the competition is EUR 30, payment must be made to the account of SK "Čigra": HR7223600001102408633 or in cash on the day of the competition.
Free parking is provided for all participants and visitors in front of the sports hall. For those who decide to spend the night and know the beauty of our city and its surroundings, the accommodation options are:
https://www.visitzelina.hr/smjestaj
The after party will be in the IGGI Nightclub.
For all questions contact number: +385 996801021 (Željka Jarec Bukal) or +385 917674596 (Alen Nokaj).